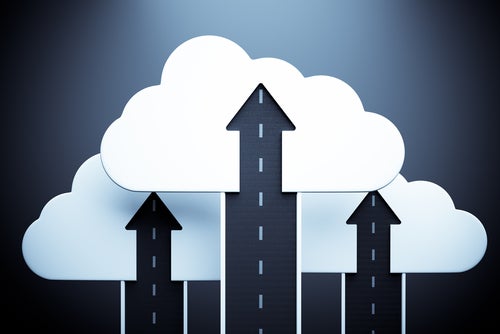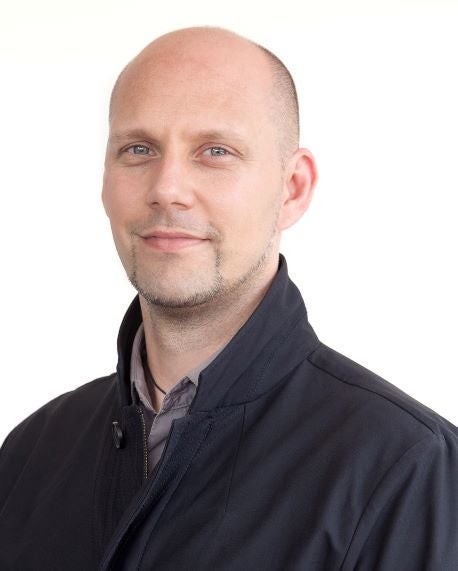 Stellantis and now the Sony / Honda partnership are making big claims for business concepts focussed around the HMI. What's their vision?
I can't talk on behalf of those companies, but I can provide a peak into a future that has grabbed the attention of several of the more visionary vehicle manufacturers. Today they have a one-hit profit opportunity. They sell the car, make their money on the metal and the options it carries, then have a trickle of generally high margin but low volume income from their ageing fleet needing replacement parts. Cloud-based services allow vehicle manufacturers to extend the customer relationship much deeper into the vehicle's life.
A couple of the biggest names have emphasised their partnerships with one of the major cloud service providers, which strongly suggests their offerings will be real-time, streamed into the car and far more sophisticated than anything we have seen so far. I can't tell you how this new approach will look in ten years because I don't think anyone really knows. We have a clear understanding of the opportunities, so we know the first steps are to provide every new vehicle with a flexible technology platform and a user interface that can be updated over-the-air as ideas and services develop.  Success will ultimately be driven by the innovation and quality of these services and how they are offered and priced, so I can see a lot of different approaches being tried, a lot of tweaking of strategies and a lot of learning before we have an answer.
What will these new customer relationships look like?
One possible approach is for each end customer to have an account with the vehicle manufacturer, covering everything from finance, insurance and servicing to the type of apps you'd find on your phone. Several industry trends are already pointing to this as an effective way to consolidate vehicle-related services into one relationship. For example, onboard diagnostics will predict vehicle maintenance requirements and liaise with service centres, brief the vehicle keeper and offer a range of solutions. Using a similar business model to our mobile phones, ownership packages could include unlimited miles, or could be pay-per-mile. We are already seeing vehicle manufacturers experimenting with pay-per-use features that they can switch on for limited times, on demand.
At the heart of this capability will be the HMI – the Human Machine Interface. Today we have increasingly impressive screens, often several screens, providing designers with terrific opportunities to impress and delight the vehicle buyers. But beyond the stunning graphics, talking to our clients reveals much deeper layers of thinking. These companies are already extracting more value from their HMI by using it to communicate sophisticated ideas around new technologies such as Advanced Driver Assistance Systems (ADAS), electric vehicle systems and even driving off-road. This is very much stage one on the journey, but it's also a new beginning, with a new type of HMI capability that enables everything we are talking about.
What is the role of a computer games company like yours in this journey?
When you list the expertise required for this journey against the expertise of a vehicle manufacturer, quite a lot of the missing ticks are those that are already thoroughly understood and proven within the major computer games companies.
When Epic Games first started working with HMI developers, it was a combination of the speed of development and the power to bring their imaginations to life that excited them. The next stage takes this a great deal further by building on the technology expertise that has delivered games like Fortnite: proven, totally scalable multi-user systems with secure, highly robust real-time data streaming, established monetisation techniques built on decades of learning, and an impressive ecosystem of independent expert developers of third party applications.
Vehicle manufacturers are already building on this 'Epic Ecosystem' – the world of developers using our Unreal Engine technology platform to create a vast range of products, from films and rock concerts to styling and engineering tools – planning how to bring existing high-value content onto their screens. Examples include graphics from rock concerts and design themes from films. I've been impressed by those who are developing immersive collaboration environments that allow a wide range of businesses to work together in Unreal Engine in real time, exploring how to add most value through this new resource. Initial steps may be through licencing of content and themes that can be downloaded over-the-air by the vehicle user, but the opportunities are as wide as the developers' imaginations.
Are you also involved in hardware development?
The answer is no, but it's a good question because there are also very powerful hardware reasons for choosing a major games platform like Unreal Engine, especially with the current semiconductor shortage in mind. Just as it is in the car industry, cost and packaging are big drivers for us. We've made substantial investments in learning how to run games-quality content on relatively low cost hardware such as mobile 'phones, using clever software to reduce the hardware load and to provide hardware independence.
Is this the beginning of a journey to the metaverse?
Fortnite, one of the world's most popular online games, is already hosting non-game experiences such as concerts and film festivals, so represents an early glimpse of what the metaverse could be. We've seen tens of millions of players come to Fortnite for events that reach global audiences, offering a reach that could never be achieved physically. It's giving us an early understanding of how the relationship and interactions between brands and consumers will change from here in. Ferrari, for example, worked closely with us to make their new 296 GTB the first drivable car within Fortnite and associated that experience with the sale of branded clothing. The data from which the Fortnite car was built is the same data that was used to build the vehicle configurator; a great example of the 'build once, use many times' philosophy.
These are tactical implementations, working well but in relative isolation. The question for the car industry is, what does an effective metaverse strategy look like?
For me, the metaverse presents limitless opportunities, where potential buyers can test drive cars, see a car's features in action and discuss specifications with dealers, or view a customised configuration in our favourite places. That digital journey is already underway with several of our clients who have taken their first steps by building vehicle configurators in Unreal Engine.
Are you seeing any areas where vehicle manufacturer strategies are diverging?
It's far too early to draw any deep conclusions, but two areas stand out. Both are related to how much control they want in-house. The first is the decision on how much of the software to develop themselves. One of the German groups is even creating its own operating system, but it's a very resource intensive strategy. That company says that by 2025, its car software organisation will employ 10,000 digital experts, giving it a highly integrated vehicle software architecture and in-house control of 60 percent of software across the vehicle.
The other strategy, adopted by one of the huge global groups, is to partner with established specialists, especially those from the 'Tech' industry, to accelerate development by building on proven technology. Of course, companies choosing to take much of the software in-house can do this too, in specialist areas. With HMI, for example, Rivian, Volvo and GM are using Unreal Engine and this year we will be announcing a range of new relationships in Europe, the US and Asia. Some of these will deliver a lot of what we are discussing here.
The second area where we are fairly certain strategies will diverge is the choice between a closed ecosystem approach with tight controls, and a more open system where the vehicle manufacturer manages the platform and defines edge parameters but enables developers to freely create within these guidelines. This is currently a sensitive topic, but it's one that the vehicle manufacturers have to get right now if they want to own the customer experience later.